About the authors
This weblog is run and maintained by Jesper Rønn-Jensen from NineConsult and Thomas Watson Steen from 3dbyggeri danmark.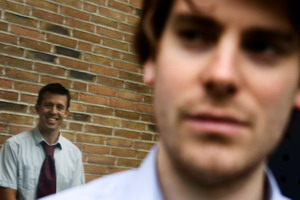 The thoughts here present their personal opinions and views and is not necessarily connected with their employer. If you want to contact us please fill in our contact form »
About justaddwater.dk
Justaddwater.dk is mostly about web development, usability, accessibility, web standards, and the technologies that drive and power the web. Expect to find articles from our daily work with web development and usability issues, and also occasionally a post or two on other topics.
Popular topics: Usability, blog usability, wordpress plugins, ruby on rails, prototyping, web standards, AJAX (web 2.0).
Popular posts (just to pick a few):
Jesper Rønn-Jensen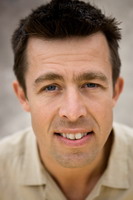 Web developer, usability specialist, interaction design. Started working with web pages seriously since 1995 and professionally since 1997.
Jesper is passionate about his work, and seldom misses a chance to share knowledge on web development issues.
View Jesper's LinkedIn profile for more info and details on his professional skills.
Thomas Watson Steen
Part Java, part web developer. His work have since the late 90's evolved around professional programming and software design with a high in-depth interest in usability, web and programming standards.
During his career he has been the main architect behind a popular CMS, a GUI developer and served as a web standards adviser. He is known as a techie that gladly preaches usability, standard compliance and other interesting subjects in a user-friendly manner to everyone that shows an interest.
After working at Capgemini, he joined 3 friends in the Danish startup 3dbyggeri danmark.
View his LinkedIn profile for more info and details on his professional skills.
History of Justaddwater.dk
Jesper and Thomas worked together at as web developers at Capgemini, and wanted to raise awareness of usability and web standards inside the company amongst co-worker developers, project management, and team members.
After a brief discussion on the ups and downs of newsletters, meetings, knowledge sharing groups, wikis and blogs, they decided to share thoughts with the whole world and not just to be another one of those "Capgemini-eyes-only" things.
To make a story short, they decided to start this blog October 14th, 2005.