The new Google Finance has introduced the simplest "import" feature I have ever seen.
Just have a look at this promise right above a big text field for inputting data from other finance sites.
Copy your portfolio from any site and paste it into the form below. Be sure to get the column headers.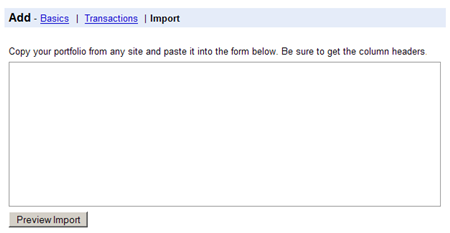 One little sentence. A big promise, but does it work in practice? I tried it with a Yahoo portfolio and it just worked.
First I selected the portfolio on Yahoo Finance and pressed CTRL+C — copy:


Then I pasted the information directly to the window in Google finance:


Pressed "preview", and less than a second later my portfolio was imported: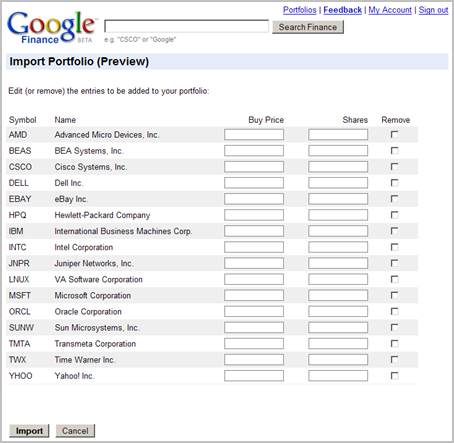 I am very impressed that this actually works. In my opinion this is the easiest "import data" feature I have ever seen. Of course it requires some work at the server. I'm sure there must be a lot of logic behind it.
This import feature should really inspire anybody working with user interfaces, and remind us that sometimes things can be even simpler than we ever imagined before. Just add a dash of magic on the webserver and your interface could be simpler.
More on Google Finance at TechCrunch and Google's blog.
Technorati Tags: user interface, ui, simple, usability, google, finance, yahoo, import, user experience