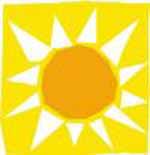 According to Jakob Nielsen's top ten design mistakes on weblogs the 7th worst thing is irregular publishing frequency.
So with no further ado I would just like to thank you guys for keep reading our blog while Jesper and I have been on vacation (Jesper still is by the way). I've been totally disconnected for over 3 weeks now which has been really nice. The weather in Denmark has been better then… well this just might be one of the best summers I can remember.
We should of cause have posted an "out-of-office" post on the blog letting all of you know that we would be enjoying the sun instead of updating our blog. We will next time :)
UPDATE 2006-08-13: This article inspired Thomas Baekdal to write an interesting article: Publication Schedule vs. When You Feel Like It?
Technorati Tags: justaddwater.dk, usability, jakob nielsen, blogging, summer, sun, holiday