It is now Thursday morning – The day where the big JavaOne convention starts. For the last couple of days we have been playing tourists in the beautiful hills of San Francisco.
Sunday we went around the town looking at the harbor area and tried the famous San Francisco Cable Cars. We also stumbled upon the famous Lombard Street that I know best from the movie Bullitt's (1968) now very famous car chase, the progenitor of all subsequent movie car chases.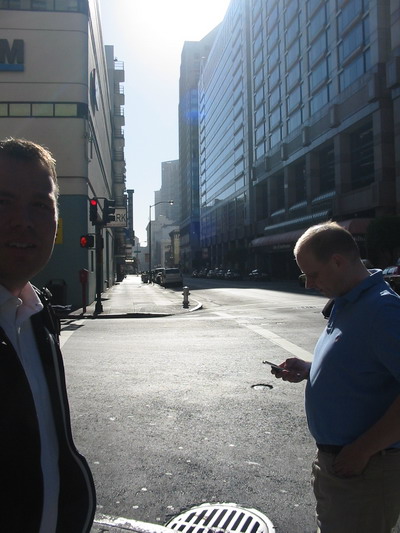 We also went to the conference center to get registered – a very impressive site I might add. I'm really looking forward to go there today.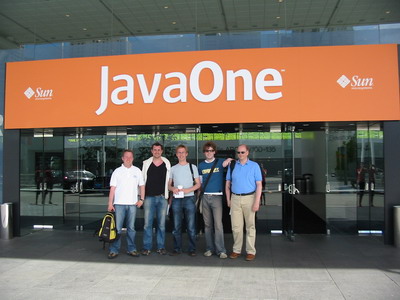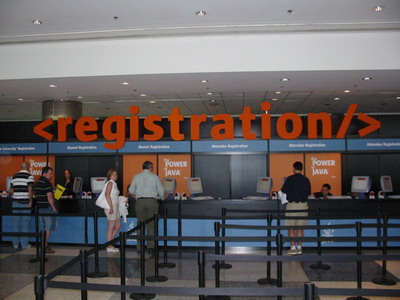 Yesterday we all rented bikes and rode over the Golden Gate Bridge, along the shoreline and up in the mountains to see the giant redwood trees – the worlds largest.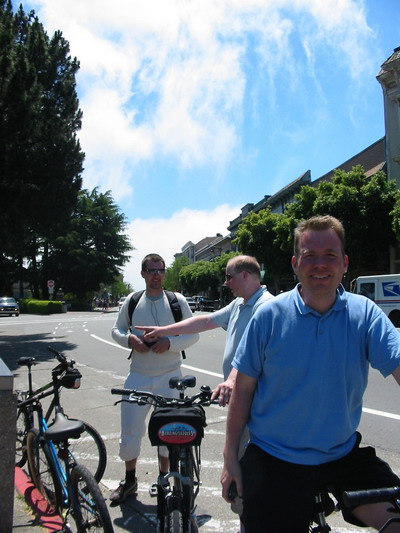 It has been two days full of experiences. For instance we learned that the sun is higher and hotter here than in Denmark and geeks like us should use sun lotion since we are not use to all that sun. We all look like boiled lobsters, me probably being the worst with swollen feet.
See all posts about JavaOne here.
Technorati Tags: JavaOne, java, convention, conference, USA, San Francisco, California