I just saw this feature today: Google added direct links into the list of autocompleting search results: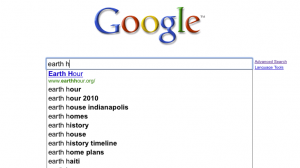 In this case, I searched for "earth h…." and it suggests "earth hour 2010" But on top of that, it inserts a link to the most relevant website directly. Smart and time-saving, i suppose.
Also, it does not clutter the suggestion box completely. Adding link to all suggestions would clutter the box, I think.
Also, I saw that google now shows real-time updates of news results inside the search result page: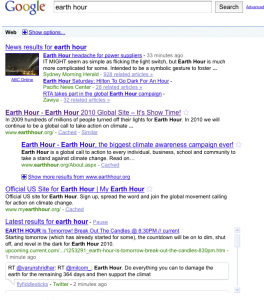 Notice that scrollbar in the bottom of the screenshot: The result page keeps updating.