Time for a Lazyweb request.
Mads, a colleague of mine did a fast prototype of a new application that we probably want to use as a tool in our agile projects. We'll do a fast, digital version of a Scrum board (see image below)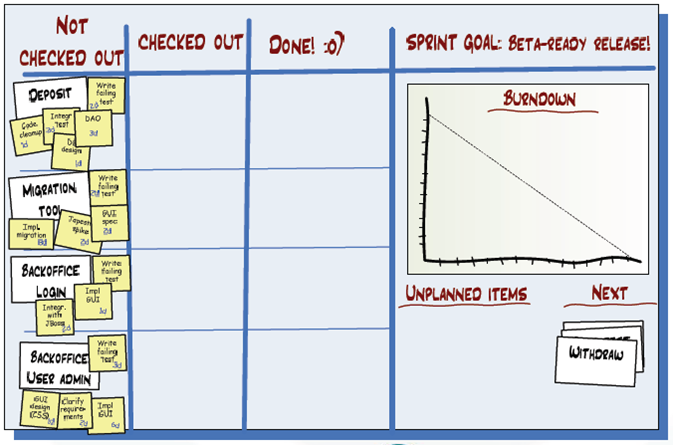 For the digital version, we'd like to project the scrum board on the wall, and be able to drag/drop tasks from one column to another. Here is a screenshot a preliminary version that hooks up to Trac and shows tickets for the sprint/milestone + a constantly updated burndown chart.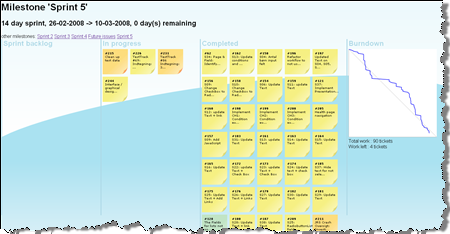 A touch screen would be perfect here, but a quick google search only shows "small" touch screens. For a wall projection Scrum board, we would need at least 40-50 inches display.
I realize that this request may be more or less trivial in 10 years or so… But until then, any ideas on what to do now or within reasonable time? Are there any large touch screens commercially available at all?
PS. We were actually talking about using a regular projector and a Nintendo Wee or similar for moving post-it notes, but it turned out there is a limitation in screen resolution. A bare minimum is around 1200 px wide.
UPDATE: This is the kind of interaction i am looking for (video via ReadWriteWeb)
Does anybody know if it's possible outside a lab?

Technorati Tags: touch, screen, request, lazyweb, scrum, scrum board, screenshot