This one's really nice. you can edit an HTML form with this interface (click to enlarge). You can literally create a form in seconds.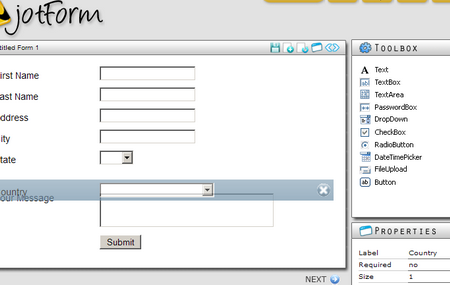 I just played around in the user interface and as the screenshot might show, you can:
Reorder form by drag-and-drop elements (the blue bar in the image appear as I drag an element – mouse cursor dissappeared on the screenshot)
Add new elements by dragging from "Toolbox" on the right
Change names and other attributes of each element in "properties" box.
All updates appear instantly in the interface. It's really nice done.
More info: