Right now, Google Mail disappeared just as I was about to send an email.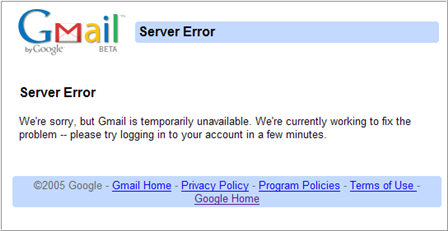 And I thought this would never happen!
(2 minutes later the service is up and running again)
UPDATE: Two things happened after going online again.
I found out my mail was actually sent before the server went down (so I ended up sending the mail twice)
According to the chat window in GMail, I'm now logged out. But I can still view, send mail and perform any other action in GMail. See screenshot below.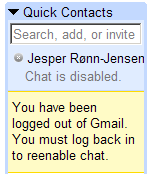 Technorati Tags: google, mail, gmail, downtime, uptime, server, failure